2023
Chrono-vision
Babekühl x Human Made x Penfolds
Chrono-Vision
The Film
Video Art
'Chrono-vision' is an audio-visual experience featured at the global launch of 'One by Penfolds' in Hong Kong. Babekühl was brought on alongside Nigo and Human made to collaborate on Penfold's new direction and create an immersive film for their event at the PMQ.

Bringing Penfolds and Nigo's vision on board, 'Chrono-vision' explores not only their new creative partnership but the convergence of two distinct worlds. It offers a visual filter through which we observe these worlds in a retro-futuristic lens- all harmoniously merging to give birth to a wave of new ideas and boundless possibilities that lie ahead for them in the future.

Together, viewers embark on a sensory journey, delving into shared culture threads that bind the past, present, and future of Penfolds.
DJ Booth Visuals
Screen Visuals
Video Art
The immersive experience seamlessly extended into the main event room where elements from the film transcended into screen visuals- creating  continuity with the visual world established in 'Chrono-Vision.'  These were played in sync with Dj Jerry Haha's music.

Together, viewers embark on a sensory journey, delving into shared culture threads that bind the past, present, and future of Penfolds.
DJ Jerry Haha
'For us, this collaboration was such a full-circle moment, discovering Japanese Streetwear in the early 2000s and being drawn to its irreverent world building nature, injecting it into our work as we progressed and ongoing to now being able to work alongside one of Japan's most influential creatives.'
Screen visuals for Pusha T's set designed by Victor Victor and processed and remixed using analog visual effects by Babekühl.
Process
Behind the scenes
Video Art
We went to Hong Kong to oversee the execution of the immersive video installation, operate the live visuals and document the event.

Drawing from a diverse array of sourced imagery, found footage, archival material, campaign elements, and our own unique video art, the result was 'Chrono-vision' - a masterful fusion of old and new imaging technologies, both conceptually and visually harmonised.

Our task was to seamlessly unite these diverse visuals into a cohesive whole, aligning them with the overarching concept of oneness. With the help of Downgrade, we were able to craft our own unique visual language using analogue vfx, VHS and digital glitch- a retro-futuristic filter which seamlessly permeated every frame of the film.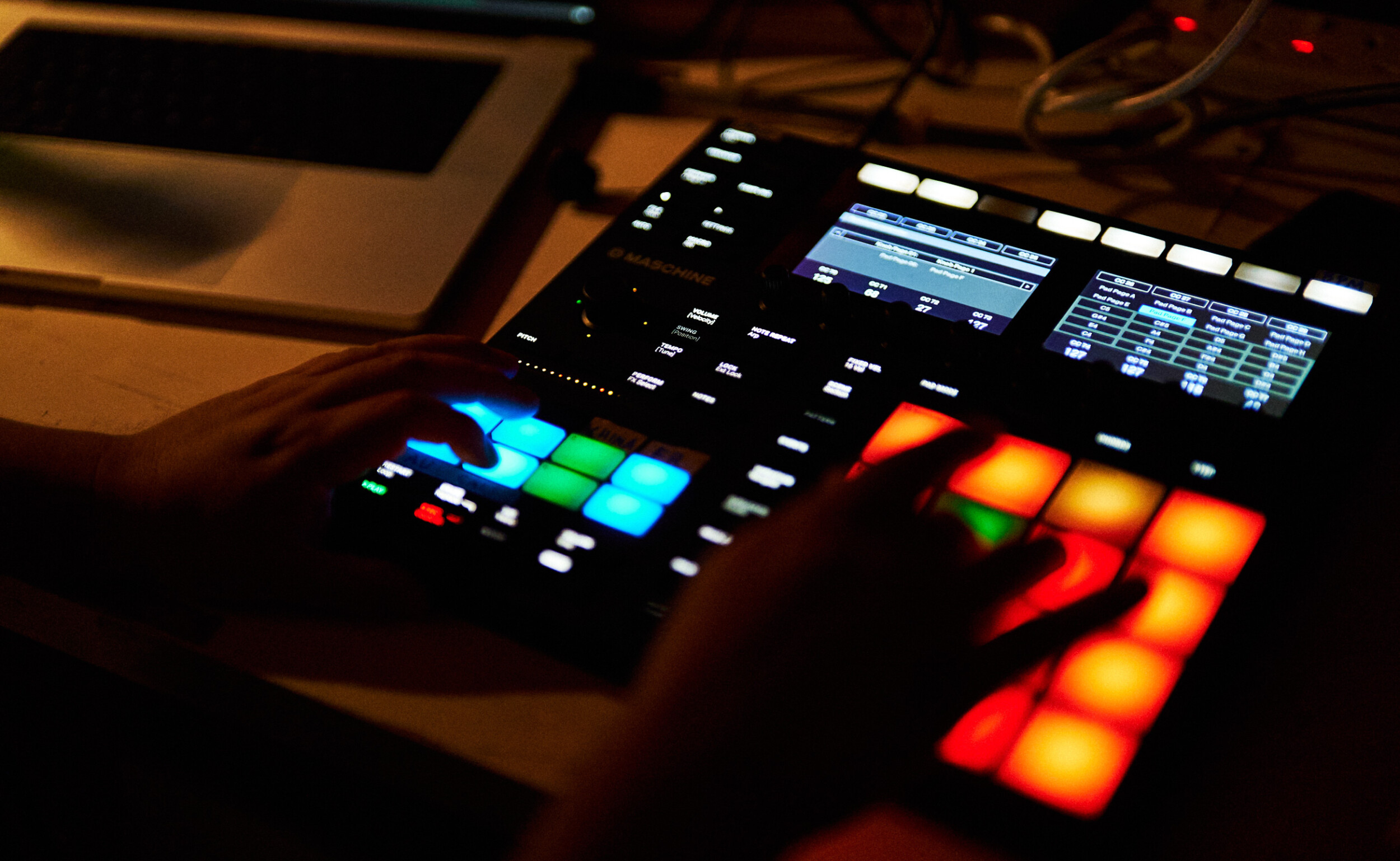 We envisioned 'Chrono-vision' as a cinematic video installation that would transcend borders, resonating with audiences worldwide, while exploring the ideals of brands steeped in heritage and forward-thinking ideas. Our goal was to communicate this union that transcends boundaries and celebrates a shared vision.
This collaborative project was a fusion of our artistic vision and core interests, blending the utilisation of both old and new technologies to create new perspectives.
Credits
Client
Penfolds & Human Made
Event Production by
Rizer
Special Thanks To
Downgrade