2020–2021
Dawn
Babekühl x Yebba
Animation & Video
Creative Direction
Music Video
'Dawn' is the debut studio album by singer-songwriter, Yebba. Named after her mother, 'Dawn' is a deeply emotional and personal body of work which was years in the making. The album follows Yebba as she navigates grief, forgiveness and acceptance; laying her emotions and thoughts out to the world. Babekühl was assigned the formidable task of creating a series of visualisers and lyric videos to expand Yebba's visual world and story. Totally immersed in the album, we approached this project as a series of graphic novels and imaginary film titles - each song inhabiting a series of richly detailed cinematic worlds.
Distance
2020
Music Video
'Distance' is a disconnected series of peaceful moments in time. Vignettes of a relationship's surreal and precious moments that never quite made it. These are windows into the conscious and subconscious, half-remembered dreams and out-of-body experiences.
October Sky
2021
Music Video
'October Sky' is a deep, meaningful and reflective song. Its powerful lyrics intertwines complex emotions of grief and the loss of loved ones as it grapples with memories of Yebba's past. It is bittersweet, joyous and heartbreaking. 

Being mindful of this sentiment, we crafted a piece to capture this story through an introspective train journey back home. From the quiet isolated space within, we transgress fragmented memories of past and present arriving home to a climatic and cathartic overcoming of grief. This is captured in the distant rocket soaring off into the heavens above; as the sky dances with iridescent colour.
Far Away Ft. ASAP Rocky
2021
'Far Away' is a moment to escape into new worlds built from our imagination. Surreal, abstract, disconnected and dreamlike, we traverse through a series of uncanny landscapes, diving into uncharted territories. These are places of our subconscious where we give ourselves a moment to reflect, meditate and process the physical world. 

To complement Yebba's sultry tone and A$AP Rocky's psychedelic verse, we played with the aesthetics of the 1960's, incorporating polka dot patterns and a warm, orange-based colour palette.
Louie Bag Ft. Smino
2021
Music Video
'Louie Bag' sees Yebba and Smino pause to reflect the dual nature of success, their rise in prominence and the internal struggles of fame. The 'Louie Bag' is a lyrical and visual metaphor for status, identity and wealth. Positioned in public, luxurious settings, we dive into the contents of the Bag, and what follows is a rabbit hole of contradiction and subconscious images on dealing with success and the public eye. Animated and flowing seamlessly as if we're looking into both artists' trains of thought.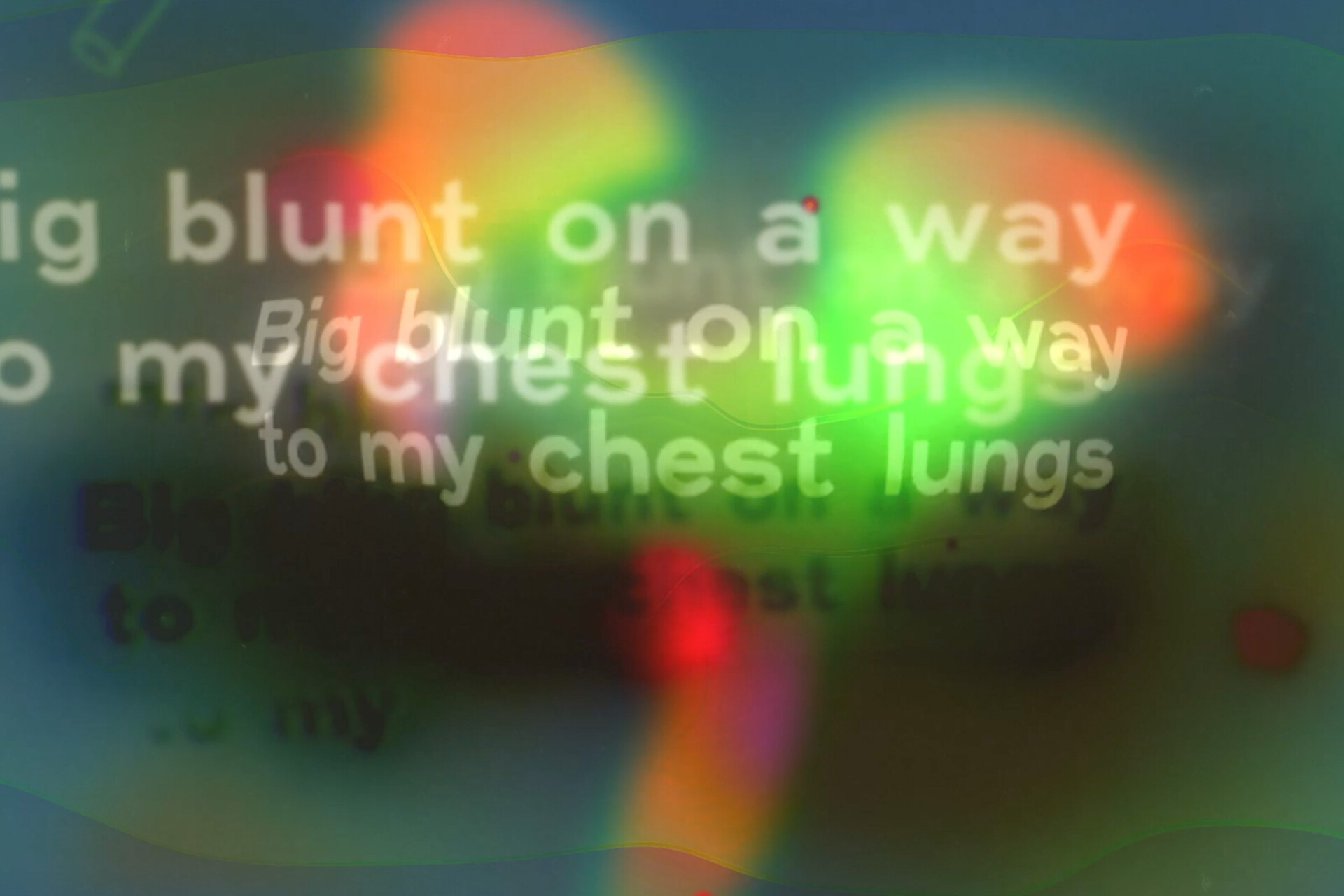 Boomerang
2021
'Boomerang' is Yebba's revenge fantasy; a response to her friend's escape from an abusive relationship. Considering this and the cinematic feel of the music, we were drawn to explore a title sequence style of a 1960's 'whodunnit' film - a story of fatal romance and revenge. The animation was designed to reference the style of Saul Bass, angular, bold and graphic.
Stand
2021
Film
'Stand' is a personal conversation between Yebba and her inner self - the question of forgiveness and acceptance after a life-changing event. This is visualised by the poetry of pathetic fallacy; as dark, stormy, torrential weather shrouds a female protagonist and her home while she comes to terms with her trauma.
Credits
Stand
Jenny Kim
Eva Li
Billy Ryan
Patrick Santamaria
Louie Bag
Eva Li
Billy Ryan
Patrick Santamaria
Chris Yee
Jenny Kim
Distance
Eva Li
Billy Ryan
Patrick Santamaria
Chris Yee
Steffie Yee
October Sky
Eva Li
Billy Ryan
Patrick Santamaria
Jenny Kim

Boomerang
Eva Li
Billy Ryan
Patrick Santamaria
Far Away
Eva Li
Billy Ryan
Patrick Santamaria
Steffie Yee
Commissioners @RCA
Danna Takako
Jourdan Washington
Tara Razavi